It is the astonishing true story of international intrigue of tenacity. At 30, thanks to the support of staff and his young family, McCoy was a millionaire with businesses spanning a number of countries including Australia, England and New Zealand. Doug has achieved a huge list of successes in his trade, sports spiritually, family and in multiple businesses "The Real McCoy." A real-life story which beats all and any made up Thrillers.
Douglas McCoy is part of the true loyal Australia heritage that the greats of the past have provided for us. With his father being one of the outstanding sporting icons that has helped develop Australia into the standout sporting and winning nation in the world today.
Early Life
Douglas was a School Drop Out at 16, although he was selected over 1,000 other applicants for one job position as an Apprentice Pattern Maker at Sydney's Garden Island Dockyards, not for his educational achievements, but for his Rugby League prowess. Doug had been captain of his school Rugby League and Rugby Union teams so the selection process was totally by-passed McCoy was taken aside and given the job on the day, over the mass of applicants.
An exponent of physical fitness, Doug played First Division Rugby League since he was 16 years old and by far the youngest player in the competition, playing against and with many of Australia's best players, who were playing First Grade and Australia Representatives. Despite his youth, McCoy won awards each year as the Top Try Scorer, Best and Fairest, Best Back, Man of The Match and others.
Career
Douglas McCoy is known as Australia's ReCreation Expert or the ReCreation King. Under the tutelage of Masters like Dr. William Tanner and Dr. Keith Cunningham, he has been able to ReCreate himself in whatever field he chooses to be—from being an author, a sought-after life coach, a sportsman to a multi-awarded entrepreneur
Doug McCoy – Founder of Australian Success Academy
Douglas McCoy – Founder of the Australasian Success Academy (ASA) back in 1984. Douglas is both a Consultant and Business Advisor specializes in the training and recruitment of Sales and Marketing Teams for franchise companies, direct sales organizations and sales and marketing companies.
• Douglas was nominated for "The Bulletin Magazine" and "Compac Computers" 'Australia's Young Executive of the Year'.
• Douglas has been selected on the "Metropolitan Executive and Professional Registry" they listed Douglas in the International 'Who's Who' Register for New York (USA) 2000 for his Demonstration of Outstanding Leadership and Achievement in the Industry and his Profession.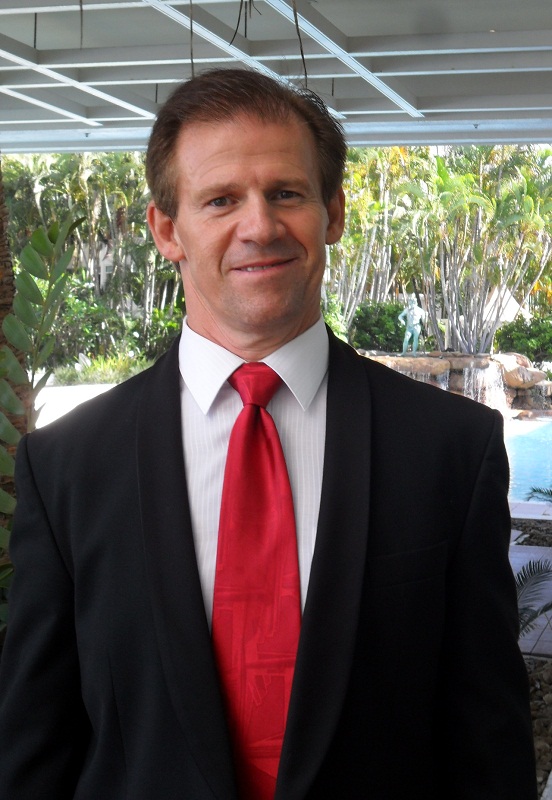 Doug has discovered that there are two ways to learn in LIFE:
He has been very fortunate to have some incredible challenges in his life that most people may consider as problems. You discover things and acquire knowledge in various ways. You either learn through experiencing all the problems in life yourself or learn from other peoples experiences and save all the suffering and pain. Doug has taken in the lessons and learned from his amazing life's experiences. So, he has definitely made it possible for you to learn and save you the suffering of trying to live through 30 peoples astounding experiences, challenges, and lessons yourself the hard way; and jump into the future much smarter and more informed to save yourself several life times. Douglas McCoy has developed training modules and seminars for the very impetus of showing you how you can maximize your potential. For then again, you may not know it yet, you are a very powerful being! Coupled with his team of leading coaches, Doug can tailor his presentation to suit your requirement through Australasian Success Academy. Furthermore, since Doug grew up not enjoying or even able to read, he decided to take several years off work, to develop a series of books to help people enjoy reading much more. He developed new techniques in the way he put his books together to make reading so much more enjoyable, stimulating and fun.
He has gone through a lot in his life, and for every challenge or problem, he successfully finds a way to get through.
Certifications
• Melbourne and Sydney, Australia and Los Angles and Las Vegas, USA .1982 – 1984
Certified Fitness Instructor, BYU University / Vital Corporation Las Vegas Nevada USA 1982
• Insurance Million Dollar Round Table, 1982
• Management Certificate Course, T&G Sales and Management Institution, Warburton Victoria 1981. Top in the Class
• Dale Carnegie Sales Course 1981.Dale Carnegie & Associates Institute
"Dale Carnegie Sales Talk Champion."
• Sales Training Graduate, IEC- Figgie, Los Angeles and Texas USA 1986-87
• Management Training Graduate, IEC-Figgie, Los Angeles USA 1986 & 1990
• Mechanical Engineering Certificate Sydney Technical College & St George Tec
• Patternmaking (Trade) Sydney Technical College
• MBA – Master of Business Administration Graduated 2000,
• Management Studies. INTERNATIONAL PROGRAM
Teachings
Doug is a Coach and able to teach from experience. McCoy has been able to ReCreate Himself in so many areas. We recommend his book: "How Cool Is It To ReCreate Yourself"
The Real McCoy of ReCreation
The Real McCoy of Entrepreneur
The Real McCoy of Business
Doug is a Coach and able to teach from experience. McCoy has been able to ReCreate Himself in so many areas. We recommend his book: "How Cool Is It To ReCreate
Douglas was a guest speaker in 1982 and 1983 at the Vital World Health and Fitness Conventions in Las Vegas. Qualified and became a Certified Aerobic Fitness Instructor 1982. Doug ran Aerobic Classes all over Australia as the Guest Fitness Coach
HEALTH PRACTITIONER
FITNESS INSTRUCTOR and COACH
REBOUNDERS
INSURANCE
THE CHEF ENTERTAINER
MIND SET MASTER
Hypnotherapy
Doug studied through the 1980's under his mentor and coach Dr Les Cunningham the author of "HypnoSport" and "The Greatest Hypnotherapist in Australia" to qualify and receive his "Diploma of Hypnotherapy."
Dr Cunningham was able to assist his patients / students / athletes he worked with and trained to ReCreate themselves to break through their mental and physical barriers to achieve astounding greatness and success with a record of not less than:
18 went on to Break World Records,
 37 placed as World or Olympic Champions,
 Well over 250 have Represented Australia or their Country.
 Athletes' and Teams to perform at their Best…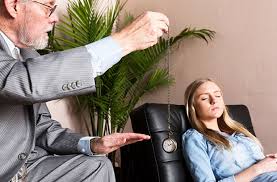 Douglas Vission to see future needs in market Place:
• Introduced Rebound Exercising in homes to Australia and New Zealand with the "Vitalizer" / Mini Trampolines he brought in from Las Vegas in 1982.
In three years recruited and trained a sales force of over 4,000 selling Australia wide. Mini Trampoline became a typical house hold item.
• Established & Owned Australia's Largest Number of Security Franchisees during 1984-1991, which he expanded to New Zealand and the United Kingdom.
• Introduced Co-operative Coupons to Australia and New Zealand during 1991 till now a business that in USA turns over more then $250 Billion a year.
Co-operative Coupons are now common to every letterbox throughout Australia and New Zealand since this introduction.
• Owner of Excelsior Collage Pty Ltd, the Gateway to an Australia University Degree. Courses on Real Estate, Business Management, Secretarial, Computers, Tourism, Languages, Horticulture, Real Estate, ELICOS, Retail Welfare. For Local and International Students. Best Address in Sydney. Finished & Developed the Collage then sold 50% Shares.
• Bernini On Kent Restaurant and Function Centre, In Heart of Sydney CBD, Beautiful 3 Story Restaurant, Top Floor for Functions and Seminars Centre. Achieved a Listing in "Top 25 Restaurants in Sydney" by Air New Zealand in 1998-1999, while I owned it. I bought it, Promoted, developed then sold.
• Developed and introduced a new marketing concept called "Loyalty Co-op Marketing" to the World. This concept was selected as the No.1 Loyalty Program in Australia to represent Australia in Singapore at The "Asian Premier Loyalty Seminar" 1995. Viewed by many to be classified as the "Most Advanced Loyalty Program in the World"…
• Pioneered my brainchild of Marketing Computers and turned over $1.9million of IBM Computers in first 8 weeks.
• First order of Computers off IBM was $3.5million retail.
• Company sales – generated over $6million at Wholesale Price of
IBM Computers within first several months.
• Sold rights to use my concept in New Zealand for $500,000.00.
• Sold 13 Companies in New Zealand I had established in 1996
• Co-founded My Community Corporation Limited Internet Based Public Company, providing a Local Internet System through Local Governments for all Local Businesses."World and Australian Leaders in Virtual Communities"Preparing to List on the Australian Stock Exchange July 2002.
• Founder of the "The Wealth Creation Club"
• International Public Speaker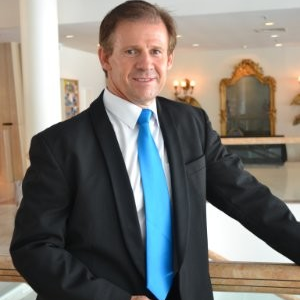 Personal Sports
Former 1st Grade Rugby Union Player for St George
1st Division Rugby League Player, as well as represented New South Wales
Holds the Club Record for St George Rugby Union for the most Tries (Touch Downs) in one day; 6 Tries
Millionaire
Doug was a millionaire before the age 30. McCoy was quick to learn the lessons his amazing father taught: "If you are going to be successful, you need to be able to accept and handle criticism." People are going to try and drag you down and speak badly about you. "Most of the second hand stories people want to spread about you seldom comes close to the truth."
The person that stands up and does the most or succeeds the most – has to expect to be criticized the most. "The further up the ladder you get the more of your bottom is showing." So expect people to point their finger and criticize you. "If you are going to play with the big boys, you are going to have to take the big hits." People get jealous and there is strong "The Tall Poppy Syndrome" here in Australia. If you are highly successful here in Australia, people will want to cut you down and pick faults and try to suggest you "must be crooked" or "must have inherited your wealth." Our most successful Australian's; well our own people have tried to destroy them, just look back through our counties history.
When you have money you get targeted. Money is often harder to keep then it is to make.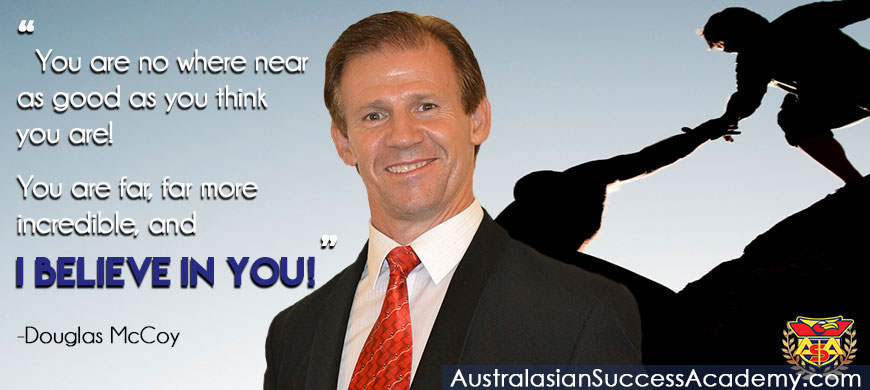 Awards
• Selected from International Executives to be listed in "The Metropolitan Executive and Professional Registry" the International Who's Who Registry from New York, USA, 2000.
• Made A "Maori Chief" in New Zealand for what I did to help the Maori People, 1995.
• "Australia's Young Executive of the Year", Bulletin Magazines and Compac Computers – Nominated: 1984
• "Dale Carnegie Sales Course Sales Talk Champion" 1981.
• First Prize – T&G Agency Management Course
• Winner of the "Thomas Irons Memorial Medal" (Top Student in Sydney Technical Collage)
• "Apprentice of the Year for NSW" by the Governor of NSW – NSW Apprenticeship Week
• Many Sporting Awards and Accomplishments